Description: A secret gentlemen's only organization who's me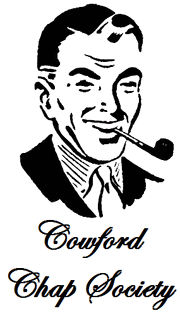 mbers can be identified by their blue medals with silver stripe.
The Cowford Chaps Society is rumoured to be the meeting place of "persons of quality" however there are many rumours to the contrary stating that it is merely a society of "gentlemen" who wish to take part in immoral and questionable acts. The activities of the society are very secreative and not easy to ascertain
The Society was founded in Cowford in the year 1890 by Doctor Chronotis and a handful of other high society gentlemen of Cowford..

Relevant Events:
Related Personas: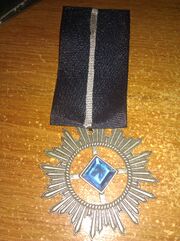 Ad blocker interference detected!
Wikia is a free-to-use site that makes money from advertising. We have a modified experience for viewers using ad blockers

Wikia is not accessible if you've made further modifications. Remove the custom ad blocker rule(s) and the page will load as expected.