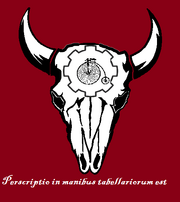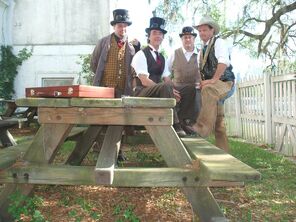 The Cowford Cham'be'r of Commerce is the local business network, e.g., a local organization of businesses whose goal is to further the interests of businesses.(or in Cowford, themselves)
Business owners in Cowford formed this society to advocate on behalf of the business community.
In the mundane world the Cowford Chamber of Commerce is a group of core members of the Society who together oversee the running of the society as a whole.
The original Chamber was composed of the following people:
Mayor Begely, Doctor Chronotis, Prof. Fate, Lord Minor, Professor Von Ahrent,Auntie Social
Ad blocker interference detected!
Wikia is a free-to-use site that makes money from advertising. We have a modified experience for viewers using ad blockers

Wikia is not accessible if you've made further modifications. Remove the custom ad blocker rule(s) and the page will load as expected.