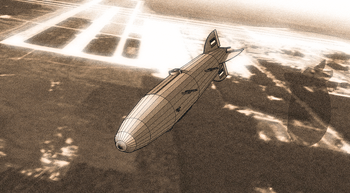 The facility was built to support both Aether Commerce as well as domestic. The facility supports provides Aerodrome and Aether Moon Ship Service via the cannon launching system with rail connections on the West Side of town. This facility is strictly in the control of one Professor Von Ahrent who has a vast array of warehouses for his import export business dealing with worldly and Venutian / Martian wares and curiosities.
White Church Aerodrome - provides backup Aerodrome Services to both Cecil Aerodrome and the Naval Aerodrome Jacksonville. Related Items: Cowford Astra-Lunar Cannon Relevant Events: The Great Moonshot
Related Personas: Prof. Von Ahrent
Ad blocker interference detected!
Wikia is a free-to-use site that makes money from advertising. We have a modified experience for viewers using ad blockers

Wikia is not accessible if you've made further modifications. Remove the custom ad blocker rule(s) and the page will load as expected.