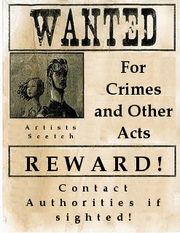 Pitcairn is the Captain of the Orient Queen Airship of the Eastern Atlantic and Caribbean Airship Lines. Flying as a Passenger and freight carrying ship, Captain Pitcairn also uses his ship as the Pirate raider and Privateer "
Abhorrent
", relying on the Orient Queen name to hide such activities between adventures. His background is generally unknown, as is his first name. His crew claim full knowledge of each, but never give more than a quick laugh as explanation.
Ad blocker interference detected!
Wikia is a free-to-use site that makes money from advertising. We have a modified experience for viewers using ad blockers

Wikia is not accessible if you've made further modifications. Remove the custom ad blocker rule(s) and the page will load as expected.